Admissions
Download the School Code of Conduct
Due to the incredible demand for places at Alex, application forms are not directly available to the general public. Alexandra High School receives as many as a thousand applications for Grade 8 every year, despite having only 200 spots to fill.
Parents may request an application form by filling in a request form (available from the school's reception via email) which must be submitted to the school before the published closing date.
Application for admission for Grade 8 for 2024 is now closed.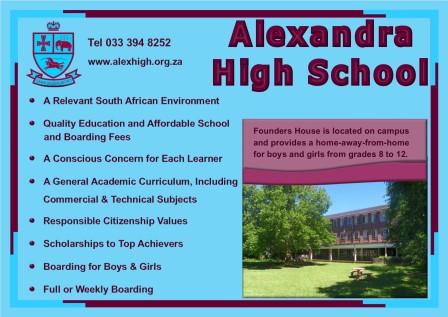 Download the latest Prospectus